Raystown Ray
Central PA's Lochnest Monster?
Central Pennsylvania is all excited about Raystown Ray. Not only are testimonies being recorded from eye witness's but as you can see some of these witness's have actually caught this strange creature on photos, the first known photo taken was in 2006. The photo's make this creature look small but it's said that it's actually 50 to 60 feet long.
It's gotten so popular that a California-based production company has heard about the sea creature and is coming to Raystown Lake with a crew of 10 on April 27th and 28th, 2010, to send deep sea divers into the lake to find evidence of Raystown Ray. They also plan on interviewing eye witnesses that believe they have seen the creature and gather any photos and videos that will help the investigation.
A. J. D'Agostino, an associate producer with Base Productions of Burbank, plans on producing a six-episode show for the SyFy Channel, based on the paranormal and they plan on dedicating half an episode to Raystown Ray. They have high hopes that the production will air on the SyFy Channel sometime in June, 2010.
Some of their plans include focusing on the Seven Points area of Raystown Lake since that is the area where the sea creature's recent sighting was reported. They are looking for anybody that may have witnessed Raystown Ray's rare appearance while spending time at Raystown Lake.
Raystown Lake has been known as one of Pennsylvania's best kept secrets but I doubt it's going to be much of a secret now. There's no doubt, Raystown Ray has been Raystown Lake's best kept secret. I've lived in Central Pennsylvania all my life and the first time I've heard of this is when I read the article in the Altoona Mirror on Saturday, March 27, 2010.
I have visited Raystown Lake several times a year and went boating there since I was a kid. Many times I went swimming in the lake and I've witnessed some strange things there but I can honestly say, I've never seen Raystown Ray.
Visit Raystown Ray's website and browse around, then come back and tell us what you think, just click on the link below.
Let's Talk About Raystown Ray!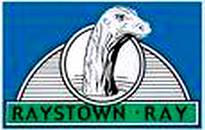 Do you visit Lake Raystown? Have you ever witnessed a sighting of Raystown Ray? Is this news as much of a surprise to you as it was to me? Are you located in Central Pennsylvania or plan on visiting the Lake Raystown because of this report?
This is really exciting, tell us what you think about all this. Or take a few minutes to respond to those that have written about it.
Just fill out the form below, it's very simple to do, as simple as sending an email.
If you have any photos of Raystown Lake and the surrounding area please share them with us. Especially if you think you may have caught this strange creature on a photo.
Don't be shy, be one of the first to contribute to this exciting topic!


Have A Great Story, Comment or Question About Raystown Ray?
Do you have a great story about Raystown Ray or would like to give your opinion, ask a question or simply make a comment about Raystown Ray? Share it with us!
What Other Visitors Have Said
Click below to see contributions from other visitors to this page...

NOTICE!: Pennsylvania Mountains of Attractions is not responsible for any opinions or stories contributed in this section. The stories are posted for entertainment purposes only. Pennsylvania Mountains of Attractions reminds viewers that not all posts are accurate and that many of the sites in this section are privately owned. The views expressed here do not necessarily represent those of Pennsylvania Mountains of Attraction. Pennsylvania Mountains of Attractions reminds the readers that it is illegal to trespass on private properties.


Return from Raystown Ray to Haunted PA

Return to Pennsylvania Mountains of Attractions Home