Questions And Feedback Always Welcome At
Pennsylvania Mountains of Attractions
THE ALLEGHENIES
THIS PLACE SPEAKS TO YOU!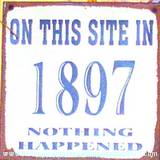 I'm always thrilled to hear from people that visit my website. If you happen to have any questions or feedback concerning Pennyslvania Mountain of Attractions I hope you wouldn't hestite to contact me.
The many Pennsylvania Attractions are endless. I have been working hard to keep dates, times, and locations of the areas coming events current.
My name is Patricia, most people call me Patty. I'm sure you can tell by now I love the Pennsylvania Mountains and all the Historical Attractions. I grew up in Central Pennsylvania and raised my family here. I can't imagine living anywhere else.
The many Pennsylvania Attractions I have been writing about are full of history and legends. When I'm not at my computer writing I'm usually out finding new Pennsylvania Attractions, taking pictures and learning the history behind every attraction.
I never realized I could actually build a website from doing something I love doing, like exploring the Pennsylvania Mountains. The real surprise came when I found out I could make money doing it. Especially since I knew nothing about building a website. That's when I stumbled across SBI and fell in love with the company.
Listen to Elad's video see why he fell in love SBI. You'll laugh but it will also get your wheels turning. If Elad can do it, and better yet, if a Grandma like me can do it, so can you.
UNDER NEW MANAGEMENT
Hello! I am Patricia's youngest son, Matthew. I am saddened to report that Patricia passed away on March 8, 2021 after battling various health problems for years. Due to her health problems, Patricia was unable to work on her website as she had before. In September 2020, Patricia made her wishes known to me that I take over her websites for her, continuing the hard work she put into these sites for years. As of April 2021, I am now the owner of my mother's websites, including this, her flagship site.
I will do my best to attempt to continue the legacy of Patricia with my continuation of these websites and will continue to do these in her style, but with my own personal touch as well. I understand that I have big shoes to fill and I hope that I can do her proud. I will be doing my best to continue the amazing legacy of this website and my knowledge of what she has taught me and apply it to continuing to build this website, which was truly a labor of love for Patricia.
I graduated from the Altoona Area High School in 2003 and from the Pennsylvania State University in 2009 with a degree in business communications. I have used this knowledge to bring more people into downtown Altoona, working with the city council to find new ways to attract new visitors. I am also a musician and have incorporated my love of preserving and showcasing the heritage of central Pennsylvania into my YouTube channel, and hope to integrate that aspect of my YouTube channel into these websites in order to add unique visual references.
In the same way Patricia did, I have lived my whole life in the city of Altoona in these wonderful mountains that I call home and I hope to continue bringing new information in while updating the old information. This website inspired and influenced my YouTube channel (I even designed the artwork for my music videos based on Pennsylvania's mountain communities and small towns). I hope that I can continue my mother's legacy in a way that truly does it justice and will do my best to do so.
Don't Be Shy
Ask Questions and Share Some Feedback!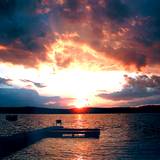 You may have some questions, feedback or suggestions that would enhance this website. If you know of any attractions that would be of interest, please don't hesitate to contact me. Maybe you have some pictures of the Pennsylvania Mountains, attractions,or scenery you'd like to share. Don't be shy.
As you can see, as you browse through the many pages of this website, my main concern is not only to guide you to the many places to visit in this area, but also to enlighten you and your family of the fascinating history and facts about Pennsylvania.
There is so much rich history and beautiful surprises tucked away though the Allegheny Mountains. Some are located in hard-to-find place, it can be a bit overwhelming when you don't have a local guide to point the way.
Most of the many Pennsylvania Attractions focus on family fun without the worry of spending a lot of money. In fact, most of these places I have written, or will be writing about offer free admission and free parking.
Sample A Taste Of The Simple Life
Yes, we live a simple life here in the Pennsylvania Mountains. Many people that visit here for the first time are amazed at how laid back and friendly the people are.
I'm always being asked how I find many of the places I write about. In fact, that was what motivated me to start this website. People were always calling me for ideas for weekend getaways or local events to take their family to.
It's always been a passion of mine to wonder into the Pennsylvania Mountains and travel down the many side roads to see what I'll run into. I rarely find a road that I haven't found something to take a picture of.
There are many Pennsylvania Attractions I haven't gotten around to visiting yet. As I build this site people are starting to contact me to let me know of intersting places I should visit. I'm looking forward to finding and visiting a lot of these places. I appreciate all of you contacting me and taking the time to inform me of their fascinating history.
In return, I'll do all I can to give you my honest opinion and find places you will always be proud to bring your family.
My goal for this website is to become your guide through the Pennsylvania Mountains. One day every Pennsylvania Attraction and Annual Event will be listed here, at your fingertips, to quickly find what you are searching for.
I sincerely hope you will suggest to your family and friends that they visit this website and enjoy the many Unique Historic Pennsylvania Attractions.
If you are curious about me and why I started a website about the beautiful Pennsylvania Mountains and Historic Attractions please click on this link. You know it all started out as nothing more than a simple experiment. If you dream of starting a business from your home and need a little nudge to get you started, read what I have done. If I can do it so can you. All you need is a dream.
If you have any questions at all, or maybe some feedback on locations you would like to see listed here. Or, if you find a typo or something that needs my attention, like a broken link, please don't hesitate to contact me.
Please know, I value your privacy! I will never send spam to your email account. I hate spam too!
I'm looking forward to hearing from you!

---
Keep In Touch With
Pennsylvania Mountains of Attractions Through RSS!
If you'd like to keep track of any updates about more attractions, or maybe a special attraction that is seasonal, just click on the RSS feed on this page.
You'll be surprised at how easy it is to use. And you'll never have to search for my site again it will come to you.

Return from Questions and Feedback to Pennsylvania Mountains of Attractions Home