Shawnee Mountain Festival Line-Up
by Shawnee Mountain Ski Area
(Shawnee-on-Delaware)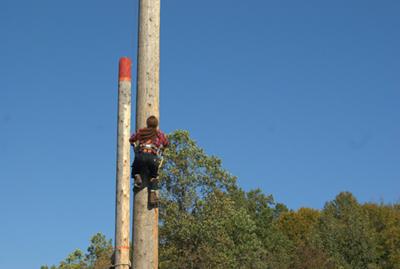 SHAWNEE CELTIC FESTIVAL
May 26 & 27 | 11am to 6pm
The sights and sounds of the Emerald Isles and Scottish Highlands are coming to the Poconos on Memorial Day weekend! Join us for non-stop Celtic music on three stages, a bagpipers' parade and fiddlers jam, working sheep dogs, Irish step dancers, and a variety of Celtic craft and food vendors!

SHAWNEE ANNUAL FIREWORKS DISPLAY
July 3 | Gates open at 7pm / Fireworks at dusk
There will be an outdoor DJ, Uncle Sam Stilt Walker, Mark Clark's "All American Magic Show" and various food & craft vendors. A delicious Hickory Licks barbecue is planned. "The Best Show in the Poconos," fireworks display will be at dusk, approximately 9pm, presented by the Interstate Fireworks Display Company.

POCONOS' WURST FESTIVAL
July 14 & 15 | 12pm to 7pm / 6pm on Sunday
This Oktoberfest in July is back for its third year with even more wursts, wieners, kielbasa, pierogies and crafted brews! Featuring various Polka bands and German Oom Pa Pa bands, Polish & German dancers and craft vendors, you're sure to have the best of times at the Poconos' Wurst Festival. Bring your appetite and your dancing shoes to this weekend full of brews, brats and music!

SHAWNEE MOUNTAIN MUD RUN + NEW MINI-KIDZ MUD RUN
August 18 | 10am to 5pm
A mountain trail run, with natural & manmade obstacles, challenging ups and downs, rocky, wooded and wet terrain, shallow water crossings and lots of Mountain MUD! All on Shawnee Mountain trails and grounds. A timed event, (limited age categories) with emphasis on FUN, TEAMWORK and helping each other finish safely. All team members must cross finish together. Costumes welcome!

POCONOS GARLIC FESTIVAL
September 1 & 2 | 10am to 6pm
A legendary local favorite! Now in its 17th year, this event will once again fill the Poconos with the aroma of garlic-y goodness over Labor Day weekend. Over 50 food and craft vendors will be offering everything from garlic vinegar and garlic ice cream to garlic-themed pottery and paintings. A showcase of local musical talent on 3 stages, educational demonstrations and plenty of children's activities make this a great family event!

PRCA RODEO & CHILI COOK-OFF
September 22 & 23 | 11:30am to 5pm / Rodeo at 2pm
It's a rip-roarin' real live Rodeo in the Poconos! Come experience the thrill of professional cowboys competing in fully sanctioned PRCA events including saddle bronc riding, bareback bronc riding, bull riding, calf roping, team roping and bull dogging. Professional cowgirls will also be competing in barrel racing. Live country music, line dancing and craft and food vendors add to the weekend festivities. Come early on Saturday & Sunday for the 5th annual Chili Cook-Off and sample some of the Poconos' finest chilis!

AUTUMN TIMBER FESTIVAL
October 6 & 7 | 11am to 6pm
Catch a glimpse of nature's splendor at beautiful Shawnee Mountain during prime fall foliage time in the Poconos! Join us for this action packed autumn event including lumberjack demonstrations, chainsaw sculptures, Ultimate Air Dogs Show, live music, children's activities and food and craft vendors galore.