An Easy To Read and Color-Coded
Pennsylvania Road Map
You'll enjoy the convenience of an easy to read and color-coded Pennsylvania Road Map at your fingertips. All major PA Roads, PA Interstates and the Pennsylvania Turnpike are clearly marked and color-coded to find your Pennsylvania destination.
No matter what kind of Pennsylvania Map you are looking for you'll find at this handy link. There is no reason in the world to make a simple task like finding a Pennsylvania Map complicated and confusing.
You'll find all the major Pennsylvania Roads through Pennsylvania color-coded in red. The Pennsylvania Interstates are marked in bold red and the Pennsylvania Turnpike is marked in green. Hopefully whatever provider you are using to look at this map matches the color-coding.
If you are interested in finding one of the 67 Pennsylvania County's just follow this link to enjoy seeing a PA County Map .
I sincerely hope you enjoy the ease and convenience of having a Pennsylvania Road Map provided below: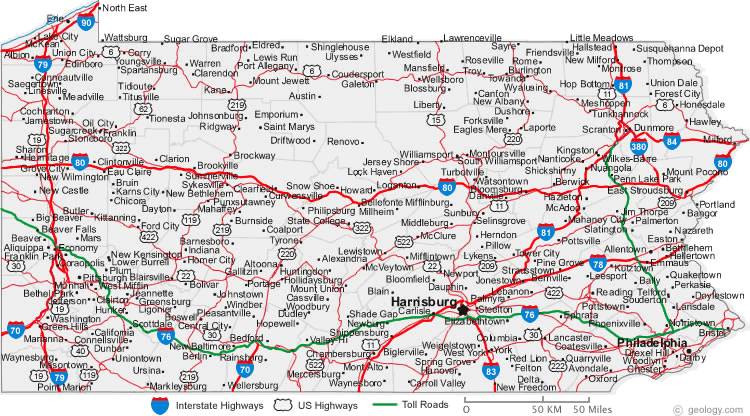 Leave Pennsylvania Road Map and Return to Pennsylvania Maps

Return to Pennsylvania Mountains of Attractions Home