May Mart
by claire valletta
(Indiana PA 15701)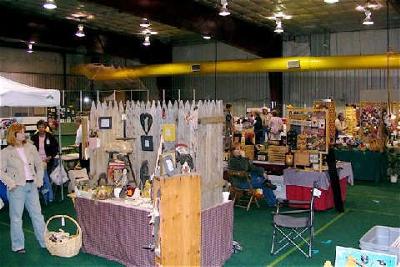 Begin your garden for the year:

Various nurseries provide a wide selection of annuals, perennials and shrubs for you to choose from.

Craft vendors provide ornamentation with garden related or handcrafted items.

Food vendors provide you with a variety of tasty selections.

The traditional Mushroom Sandwiches and Strawberry Pies are available at the Indiana Garden Club Food booth located in the Indoor Food area of the Ice and Recreation center.

Support our Vendors:

Purchase of items from any of the Indiana Garden Club concession areas and support of our vendors benefits the Indiana Garden Club committees such as Civic, Youth Gardening, Conservation and Environmental Education, and more.

Support our Scholarship offerings:

Be sure to stop by the Scholarship/Vendor donation area to take a chance at winning one of the many door prizes provided by the vendors and the Indiana Garden Club.

Support the Garden Club's efforts by giving an Orphan a home:



The Indiana Garden Club Orphan's Court, located inside, is always busy. These homeless plants are just waiting for you to adopt them. Coming directly from members' gardens, they are ready to be planted immediately and have had the loving care you would expect from a garden club member.