Lakemont Park's Annual
Summer "Wing Off Contest "
Every Thursday from July 7th to August 11th, 2011
See You There for the Best Wings in PA!
DO YOU KNOW OF A PENNSYLVANIA FESTIVAL, FAIR or EVENT?
Suggest a Pennsylvania Festival, Fair or Event Here or Read What other Vistors Wrote
Lakemont Park's Wing Off Contest and Jazz Music in the park is exactly what summer events are all about in Altoona, PA.
Hot summer evenings are made for being outdoors with family and friends at a PA Amusement Park. It's an annual summer Pennsylvania Event the community of Blair County looks forward to.
Area bars and pubs bring their best Hot and Spicy Chicken Wing Recipes. All Chicken Wings are cooked right there in the park. Your family will be munching on the best Hot Chicken Wings in the area, after all, it's a Contest! It's a unique Summer PA Festival celebrated every Thursday evening.
The idea of the Wing Off Contest is to go to each booth and buy a pack of each Bar, Pub, or Organizations famous Hot Chicken Wing recipe. Once you try them all you vote for your favorite. Each week brings new contestants and new recipes so you never taste or vote for the same Hot and Spicy Chicken Wings over again.
The Lakemont Parks Amusement Rides, Boating Rentals and Miniature Golf is always open, so the kids can drift off after enjoying their Hot Wings dinner and ride more than 30 rides while the adults gather around the sound stage for and live music and community fellowship.
It's a typical old fashioned family PA Festival in the Allegheny Mountains. And to make this picture complete you might want to indulge yourself with an old fashioned, ice cold draft beer.
There is never an Admission or Parking Fee. The price of the Hot Wings and beer are no more than you'd pay at the local bars. Best of all, the jazz concert is free and preformed by our local talented artist.
It's a win win situation for all that attend Lakemont Parks Wing Off Contest and Jazz Music in the park. The local pubs get free advertising, the Jazz Musicians get to show off their talent, and the community wins just by enjoying a beautiful summer evening at Lakemont Park.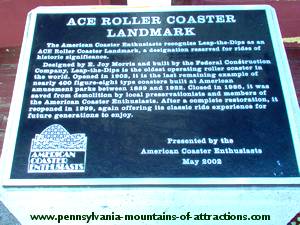 By the way, while visiting Lakemont Park why not take a ride on the Worlds Oldest Roller Coaster? It's a family PA Attraction you can brag about riding. It's a PA Landmark you can ride!
Take your time while visiting in our area. You can venture off to other Pennsylvania Amusement Parks. Each park has its own unique attractions and good food.


Return from Lakemont Park's "Hot Wing Contest" to PA Festival and Annual Events

Return to Pennsylvania Mountains of Attractions Home