Gravity Hill in Bedford County
A Weird PA Attraction Rarely Found
Gravity Hill, located in Bedford County, PA is one of the rarely found Pennsylvania attractions. Laws are made to be broken and the law of gravity is no different.
Have you ever wanted to defy gravity? Gravity Hill is a phenomenon. Cars roll uphill and water flows the wrong way. It's a place where gravity has gone haywire. There is no fee to venture onto the Hill.
Gravity Hill is, quite simply, a road in a remote corner of Bedford County. Some think this weird Hill is nothing more than an illusion while others swear it's one of the oddest places on earth.
It's just one of those places you have to experience yourself. Why these things happen nobody really knows. But, whatever the reason, you can tell your friends that you made it to the often talked about, but seldom found, Gravity Hill.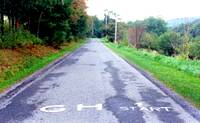 What to do when you get there? First of all, you need to stay cool and keep yourself calm, just the excitement of finding the right road will be exciting.
Prepare yourself to see the laws of physics being broken. You'll see the road marked very clearly where you're to stop. That is the starting point. Check your rear view mirror to make sure there is nobody coming down the road behind you. Put your car in neutral and take your foot off the break. You'll suddenly notice your call rolling backwards, uphill!
OK, now you are really going to be surprised. There is actually a second Gravity Hill. It's located about 3/10 of a mile up the road. Look for a telephone poll marked "69" on it. Just stop beside this poll and defy gravity all over again.
Many people like to take along bottles of water to pour on the road and watch water roll uphill. Whatever you do, don't take any flammable liquid to test, this could be dangerous.
---
Gravity Hill Has Changed Lives
You Too Will Become a Believer!

A woman by the name of Imogene Short was president of the Sir Isaac Newton Society and leader of their gravity demonstration team. All though Imogene was a successful woman known to be independent, she went through life an unhappy woman. But her life changed when she brought her demonstration team to Gravity Hill.
Water flowed uphill! Cars rolled uphill! The trampoline demonstration ended in tragedy. To add insult to injure, her decision to mock the force of Gravity Hill, (by insisting on a strict dress code of skirts and kilts), created some unfortunate photo-ops.
"I was outraged at first." Imogene said. "But then, I gave in to the power of the Hill. The clouds parted, birds sang…my life changed."
Imogene is still dedicated to gravity education, but she smiles more now. Partly because of the Hill, but also because of the five-figure settlement she received from "Oat Bran Productions" who had used the unauthorized trampoline footage in "Spinsters Gone Wild".

Another life changed because of Gravity Hill. Dennis Murphy went through life a 97 pound weakling, afraid of his own shadow. But his life changed one summer afternoon when he experienced the power of Gravity Hill.
Now living the life of a hermit Friar, he tells of his life-changing moment at Gravity Hill. "After living through that shocking experience of an earth with no gravity, I came to understand that everything else in life is small potatoes. It helped me put the rest of my fears in perspective. I then decided to devote my life to meditation about that experience." Friar Murphy now resides in a remote corner of Bedford County, shunning almost all social contact. He lives a simple life in quiet meditation, with no running water and no electricity.
---
Directions to Gravity Hill
From Rt. 30 drive to the town of Shellsburg (map position D-2).
Turn north onto Rt. 96 at the one and only traffic light (towards New Paris).
Drive about 4 miles(the road is paved and the sides are metal).
Right before you come to New Paris you'll come upon a small bridge.
Turn left right before the bridge onto Bethal Hallow Road(S.R.4016)
Drive for 6/10 mile and bear to your left at the "Y" in the road.
After 1.5 miles you'll come upon an intersection that has a stop sign (for oncoming traffic only)
Bear right onto the road and drive 1/10 of a mile. Looking for letters "GH" spray painted on the road
Go past the first painted "GH" to the second "GH" painted on the road.
Congratulations Pilgrim, you have arrived!
Now that you've read the directions I'm sure you can understand why this is one of the hardest Pennsylvania attractions to find.
Remember to highlight the directions and copy and paste them to your word processor and print them out before you venture out.
The trip through this part of the Pennsylvania Mountains is a beautiful scenic route, so even if you do get a bit lost in the directions, you still will have a great time just looking around. Experience some history and from the Bedford area and visit the Historic Jean Bonnet Tavern, click on the link and read about the Shawnee Indians and read about the documented ghost hauntings.
Another great place to spend some time is the Old Bedford Village, here you'll experience the first settlers to Pennsylvania, see authentic historic communities built during the 1700s.
You'll quickly see why this phenomenon is not only hard to find, but can be quickly passed up and dismissed as a typical Pennsylvania country road.
---

STROZ
Physical Therapy & Sports Rehab, P.C.

Years of Experience Treating: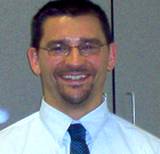 Neck & Low Back Pain
Joint & Extremity Pain
Balance Problems
Post operative Care
Vertigo
Headaches
TMJ Pain
Generalization Weakness
Work Related Injuries
We offer early morning & late evening hours, including Saturdays! Referrals not required for most insurance plans
We Are a Direct Access provider
Jospeh A. Stroz, DPT. CSCS
1304 GRAHAM AVE.
WINDBER, PA
814-509-6089
---

Return from Bedford County's Gravity Hill to Historic Lincoln Highway

Return to Pennsylvania Mountains of Attractions Home