6th Annual Kettle Creek Outdoor Show - March 31st, 2012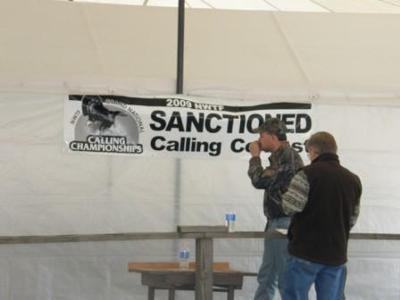 NWTF Sanctioned Turkey Calling Contest highlights the festivities at the Kettle Creek Outdoor Show
The Kettle Creek Valley will host its sixth annual Outdoor Show on March 31, 2012 from 9 AM to 4 PM at the Kettle Creek Hose Co. at 7 Firehouse Lane in Cross Fork, PA. The Outdoor Show will host vendors, exhibits and a lecture series covering a wide range of outdoor recreational activities and local businesses and services in Kettle Creek and the surrounding areas. Admission is $3.00 for adults and free for kids 12 and under.

The highlight of the show will be the National Wild Turkey Federation (NWTF) Sanctioned Turkey Calling Contest. There are four divisions: open, amateur, friction and youth. Registration for the contest begins at 9 AM with calling beginning at 11 AM. The cost is $25, which includes admission to the show. Prizes will be awarded.

The lecture series begins at 11 AM, as Jackie Flynn, Environmental Education Specialist at Sinnemahoning State Park, presents a talk on Bald Eagles entitled "A Pennsylvania Success Story." It will highlight where to go in the area to observe these magnificent birds. At noon, students from Bucktail High School will present updates and reports on the Trout in the Classroom project. This project not only teaches students about the life cycles of trout, it also has students exploring the importance of water quality, riparian health and stewardship of our high quality resources. At 1 PM, Rich Wykoff will present an introduction to outdoor photography. Bring your camera and hit the trail to learn about the best ways to photograph Mother Nature. The series concludes with a 2 PM presentation by Josh Day. The presentation - "Carp on the fly" – will discuss the growing popularity of carp as game fish and share tips on what flies, gear, water and techniques are needed to catch some of the biggest fish that frequent local waters.

Youth 16 and under showing a Hunter Trapper Education (HTE) course card at the door will be entered in a drawing to win a guided grouse hunt with guide Cindy Stahle of Honey Run Shorthairs and one of her nationally recognized German shorthair pointers.

Breakfast sandwiches and lunch items will be sold. Door prizes donated by vendors and local businesses will be awarded.

Vendors will include Millers Gun Shop, Top Calls, Cutting Edge Laser, Bowhook Slings, Keystone Calls, Jackson Creek Candles, Endless Mountain Taxidermy and Frye's Flies. Local fly tiers will also host demonstrations.

Many organizations will be present, including Cross Fork Sportsman, Kettle Creek Tamarack Sportsman, Kettle Creek Watershed Association, Kettle Creek Hose Company, Kettle Creek Ambulance Association, PA Bureaus of State Parks and Forestry, Susquehannock Trail Club, Veteran's Association representatives, the Potter County Visitors Association and a group of geocaching enthusiasts.

For more information, visit www.crossfork.com and click on the Kettle Creek Valley Outdoor Show link.